Electrical Insulated Rubber Mat
Rubber Products
ELECTRICAL INSULATED RUBBER MAT AND ITS USAGE:
Electrical insulated Rubber Mat or some also call it electrical safety mat is one of the products for safety in the field of electricity. This Mat is used to cover areas around electrical equipment to prevent workers from electricity

attack

which is generally caused by leakage of electric current during operations, measurements, checks or additional installations on the active electricity network. In addition, no less important, this mat is also for anti slippage and anti tripping. You can imagine if you or your worker fell around an active electrical equipment, especially around a high-voltage area !!
Rubber is an excellent electrical insulator.




Rubber can be used up to about 90 C for natural rubber and 125 C for EPDM rubber




Rubber is a very goog anti slippage material.



In the market there are circulating safety mats made from thermoplastic materials such as PVC / Vinyl. This material is not suitable for use as electrical safety mats because :
Slippery thermoplastic properties. and

Low temperature resistance. This type of mat can only be used at temperatures below 60C.

WHERE ARE THE RUBBER PLACED?
Around HT / LT-electrical control panel & electrical switchboard

In the room transformer & generator electricity. and

Around the area where work is being done related to the voltage.

We manufacture this electric insolator mat with a surface pattern which we call MEGAPLUS and by means of a modular / interlocking installation sytem. The size of the base rubber mat is 33 cm x 33 cm, so the length and width of the rubber mat can be extended per 33 cm.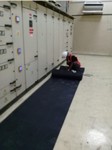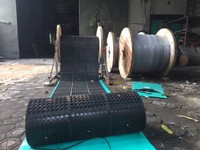 In accordance with ASTM D178, electrical insulated rubber mat is divided into several classes: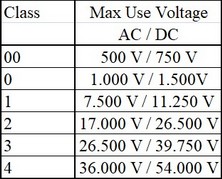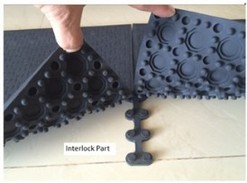 Table class ASTM D178 Electrical safety installation Interlocking Rubber parts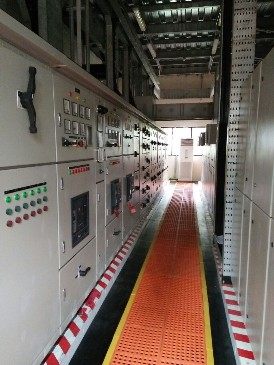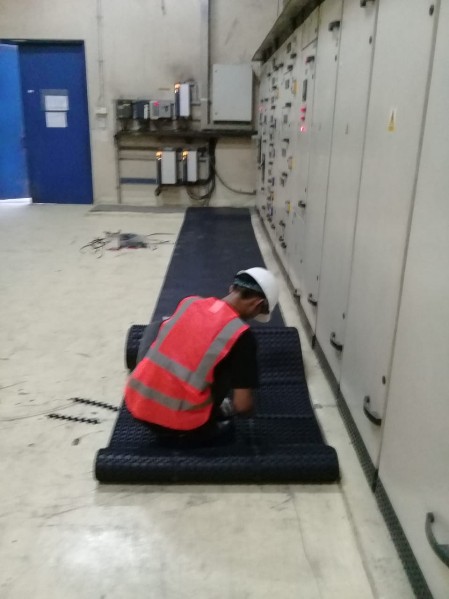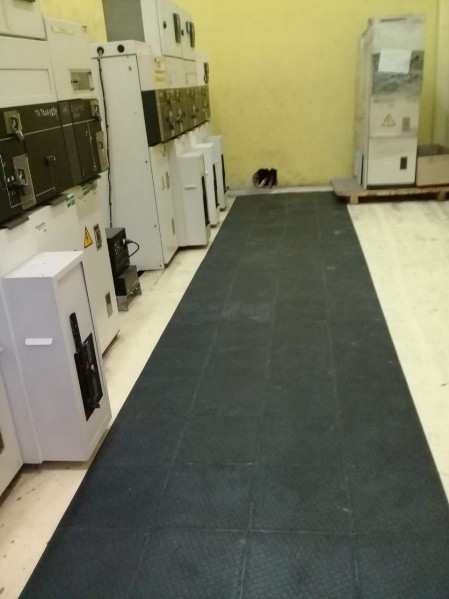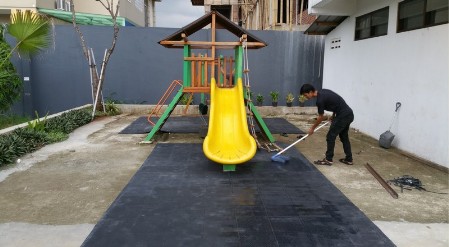 To see the results of the test labor please click
Aside from being an electric rubber mats, this carpet can also be used for general purposes, such as for
Floor mat for LPG storage

The floor of the transport vehicle

The floor of the children's playground

Fitness floor / gym floor. etc.

We call this carpet a non-isolator carpet.
For more information please contact us.